If superior built performance is what you're looking for in your Caterpillar™ replacement radiators then you have found it with PROCORE™ Radiators. They have spent years studying field failures to come up with a completely upgraded radiator unit to meet all conditions. Check out the design advantages that make the Procore™ radiators your best choice for service and reliability.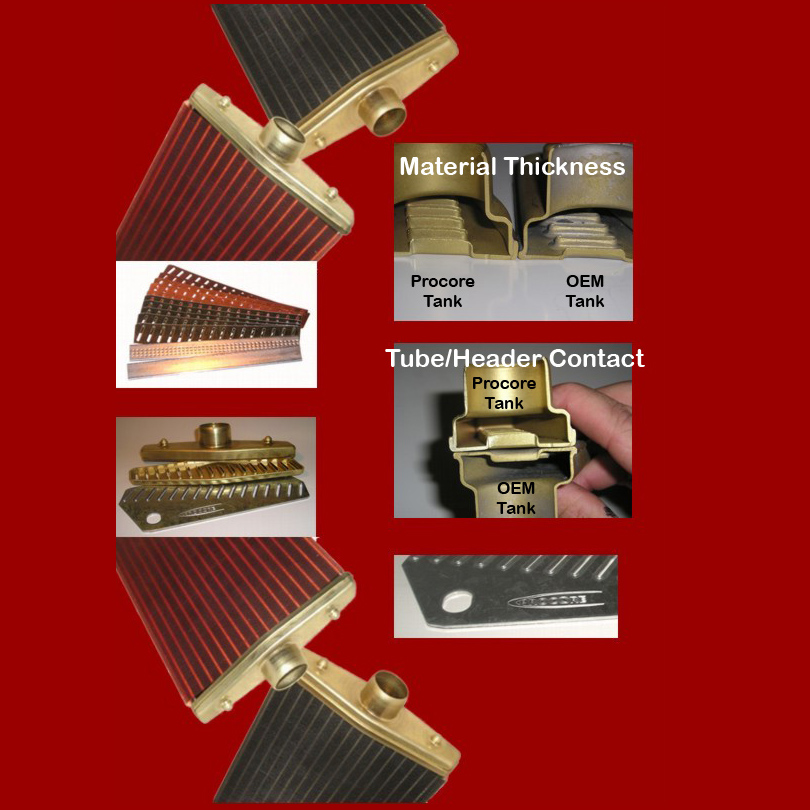 Material Thickness
Both the end tanks and header plates are 30% thicker than the originals, this increase in thickness provides extra protection from the constant vibration-pounding and abrasion found in so many applications.

Tube/Header Contact
With all of the weight and vibration of each individual core being directed to the tube/header area, the strength of the soldered joint between them is critical. Through deep draw technology the contact area between the tube and header has been doubled. Coupled with a higher tin/lead solder used to assemble them provides the strongest construction available, delivering long leak free service from the radiator.

Center Mounts
Another upgraded feature is the center mount of the radiator. This component is used to resist core flexing and to cut down harmful vibration, it's a critical component to the radiators stability. The center mount in the Procore radiator had been increased in thickness by over 20% to provide maximum support to the core while delivering more protection from vibration.
With so much depending on cooling systems employed in industrial equipment, it's critical to engineer and develop components that pass the test of heat-abrasion and constant flexing and pounding. Procore knows this well, that's why only the best materials and workmanship go into each and every Procore radiator.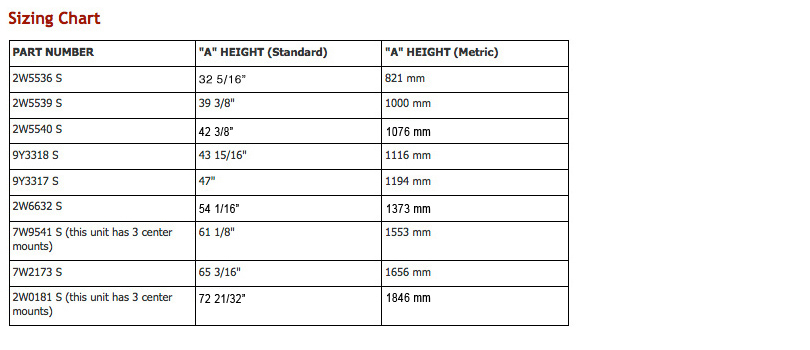 Folded Core Radiator Part Numbers:
2W5536 S
2W5539 S
2W5540 S
9Y3318 S
9Y3317 S
2W6632 S
7W9541 S
7W2173 S
2W0181 S